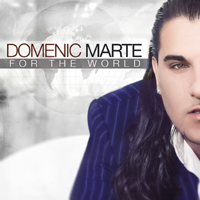 Domenic Marte torna con una nuova produzione discografica "For the world", sotto il segno del genere che l'ha portato al successo, la Bachata.
Nel disco ci sono due remake, di successi del passato, "Pretty woman" di Roy Orbison e "Hard to say i'm sorry" dei Chicago. Indubbiamente fa un certo effetto ascoltare in stile bachata "Pretty woman" il celebre brano che fa da colonna sonora al film interpretato da Richard Gere e Julia Roberts. Domenic Marte ha rivisitato anche una delle canzoni più belle dei "Chicago", nella scia di tanti remake che ormai sono una costante nel pianeta latino, in particolare nella bachata.
Nel disco c'è anche un brano di salsa, "Carinito" e due pop. Il disco è completamente in inglese con etichetta DBR (Direct Balance Records).
"For the world"  è il quarto album di Domenic Marte, nato  a Lawrence nel  Massachusetts (Stati Uniti), ma di origini dominicane e portoricane.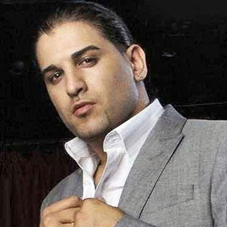 Per la sua carriera è stato importante nel 1999  l'incontro con Steve Thompson, noto produttore americano che ha lavorato con artisti del calibro di Whitney Houston, Brian Mc Knight, Guns and Roses.
Domenic Marte ha raggiunto il grande successo nel 2004 proprio con l'album d'esordio "Intimamente". Gettonatissima la hit "Ven tu",  approdata  nella top ten delle classifica Billboard dedicata ai brani "Latin Tropical". Di rilievo anche i singoli  "Ella se llevo mi vida" e "La quiero".
Buono anche il riscontro del secondo album "Deseos de amarte" nel 2007 con un singolo molto bello come "Con los ojos cerrados". Nel 2013 arriva "The voice".
Domenic Marte – For The World
1) Pretty Woman
2) Hard to Say I'm Sorry
3) Here I Am
4) You Will Remember
5) It's Over Now
6) She Used To Say I Love You
7) If Loving You Is Wrong
8) Where Did We Go Wrong
9) If This Is Love
10) Find Another Man
11) Cariñito
12) Tell Me How It Feels